Re-fine-ASS | Siouxsie Q | Jack Hammer
Feb 24, 2016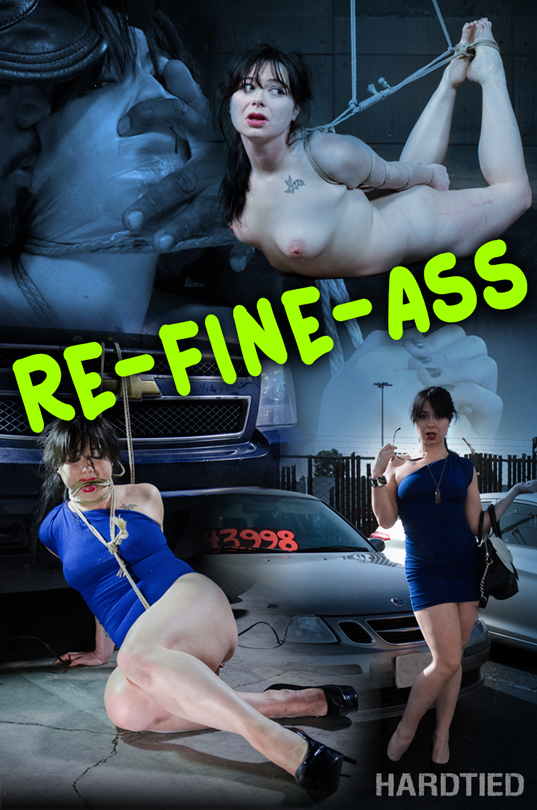 Siouxsie Q needs a new car, and her cash is lacking but her assets are on point. If she is going to pay for this new ride then she is going to have to do it with some sweet T&A. She's got that to spare, for sure. Her tits are amazing and that ass of hers could probably get her a Rolls Royce. But she's going to have to work for it.

It's easier than her day job, and the benefits are better, too. All she has to do is sit, look sexy, and suffer like hell and at the end of the day she'll have multiple orgasms and one shiny new car. Siouxsie doesn't have it in her to get her pussy whipped without whimpering, but she does get wet enough to play with her some more.

And that greedy ass of hers won't be neglected either. Jack inserts the ass hook, the one with the giant ball at the end, and as the cold metal violates her she feels wonderfully full. When he secures the other end to her hair he doesn't tell her, but she learns quickly as every move she makes has her fucking herself in the rear.
Fishy Business | Siouxsie Q | Jack Hammer
Jul 22, 2015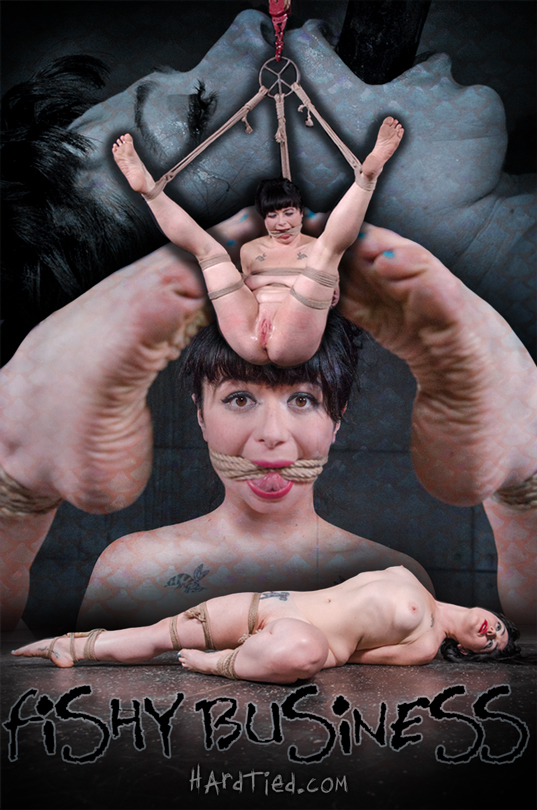 Siouxsie Q had the option of going elsewhere for her BDSM fix. There are plenty of people out there who would do just about anything to get their hands on a body as hot as hers. But she came to Jack Hammer because she knows that he is one of the best in the business. Others would spend too much time trying to make her happy. That isn't submission. She needs to be put in her place. She needs to be tied down and used by a man that is strong enough to take what he wants, whether she is moaning in pleasure or screaming in pain.

Siouxsie has the cutest little "Don't hit me" face. She pouts a bit and tries her hardest to look too sweet and innocent to keep beating. But she came to us because she wanted cold-hearted domination that would push her to her limits. That means Jack is completely unaffected by any of her begging and beautiful looks. He makes a rope gag to keep her quiet and goes back to whipping her without mercy. He doesn't care if she cries or cums. It's only about making her suffer and submit.
The Farm: Part 2 Tortured Sole | Siouxsie Q
Oct 31, 2014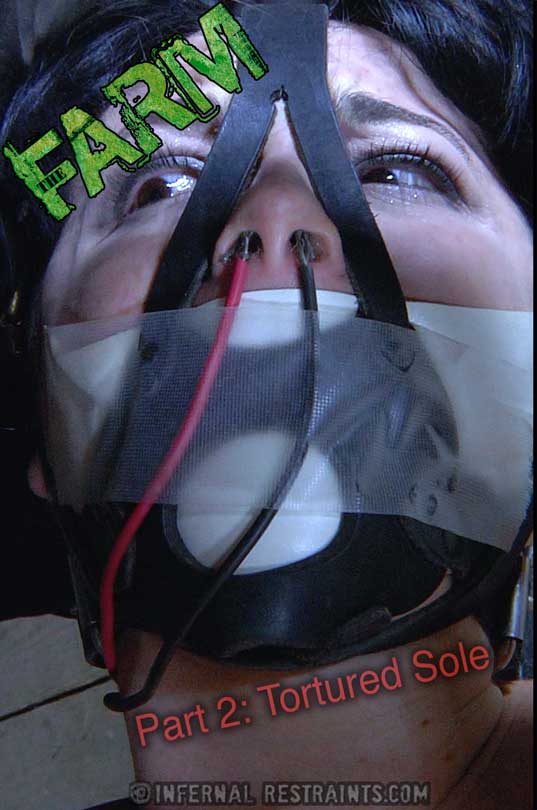 Long term bondage isn't all languishing in a cage. Siouxsie Q thought that was terrible but right about now she is longing for it like it was part of the good old days. Well, when she was sitting around and waiting all she could dream about was getting a little bit of attention from PD. Now that she's getting it? Well, maybe she should have thought more about the consequences before hand.

She's got a lot of time to ruminate on her current situation. PD is methodical when taking her apart. A block gag muffles her screams while the flogger impacts her pussy. He decides to let her really belt it out, though, when he starts attaching electricity to her most sensitive parts. Her nipples may get the most voltage but the way he keeps flicking at her pussy with the exposed wiring has her clit feeling like it is on fire.

Then comes her horse ride. It's a simple wooden wedge. She's straddling it, her weight resting on her pussy. Heavy loads, wrapped in steel, are attached to her ankles, pulling her down with even more strength. And there she is, grinding herself against the rough wood, desperately trying to get away from PD's whip. It won't work.
The Farm: Part 1 Checkmate | Siouxsie Q
Oct 24, 2014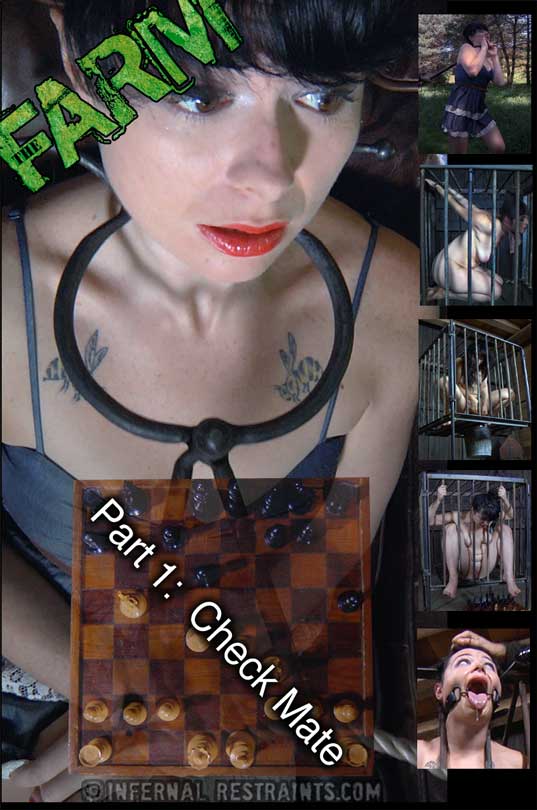 We know exactly what you're all thinking: "What is that device and where the hell can I get one?" Well, the little gem PD locks around Siouxsie Q's neck is called a man-catcher. It's a medieval device used for capturing high-value people, subduing them, and making them compliant. This one is custom made, perfect for use on sexy submissives that find themselves in our home.

Siouxsie came back for the full BDSM experience. It isn't as simple as just being tied up or locked down, then taking a little bit of discipline. This is a matter of endurance. It's long hours spend languishing in a cage, wondering when PD is coming back and what new torment he'll be bringing with him when he arrives.

Long term bondage is hard. There is barely enough food and water. There is no privacy. Siouxsie pisses between bars in her cage and sleeps when PD brings her a couple of pieces of sheet metal to lay across them. The only interaction she gets with another human being is when PD comes in to see her. He wants to play a game of chess, and while she is naked, afraid, and worried about where this is going, she doesn't dare refuse. It isn't long before he's added a humiliating extra layer to the game. She should have known. She did know. But there was nothing she could do about it.
Oh! My Goodness Part 3 | Siouxsie Q
Jul 12, 2014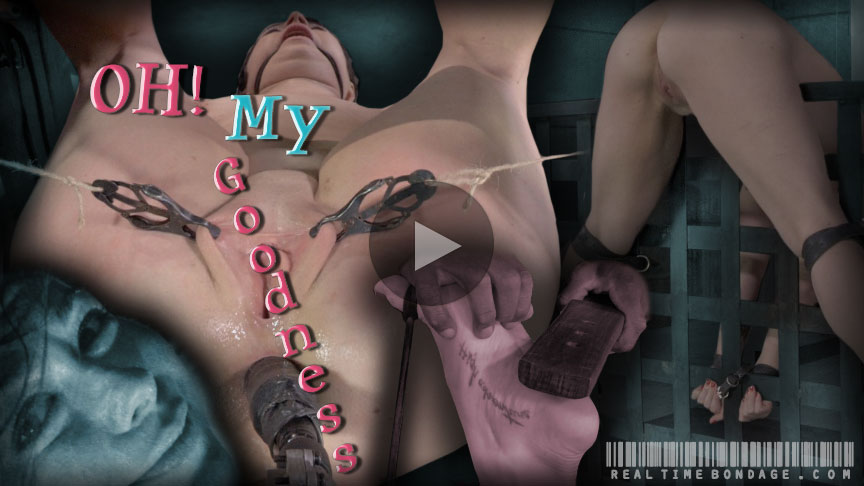 We've got Siouxsie Q flat on her back with her feet up in the air. The wooden frame she's locked to keeps her soles perfectly placed for a bit of caning action. Her ass is sticking out, practically begging to be taken advantage of by the same tools. A bit of bare handed spanking turns her cheeks bright pink.

We aren't through with her after a bit of spanking, though. We've got a brutal fucking machine that will pound her asshole relentlessly while the celebrator works her clit. Leather straps gag her but they don't keep her from screaming out when the ecstasy of orgasm overcomes her. She's in a total bondage lockdown with no way to avoid this anal assault. She loves it at first, of course, but when we crank the fucking machine to maximum after she has already cum she just wishes that she was doing anything else.

It's a fine wish for her to make until we have her bent over a metal frame with her ass up in the air. She isn't even standing on the ground, her high heels are hooked into the holes of the frame. Every cane stroke across her backside brings up a fresh, bright bruise and tears to her eyes. Maddy O'Reilly looks on and gets off, masturbating on the floor in plain view of Siouxsie.